Speaking for those who cannot
WildlifeVOICE was founded in 2014 to bring conservation and outreach programs led by  Jim Abernethy into one focused and effective organization.

The unchecked destruction of our planet's ecosystem continues to grow at an alarming rate. WildlifeVOICE strives to give a voice to the dwindling animals and plants before it is too late for them, and for us…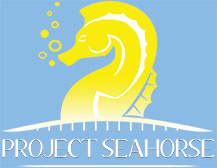 Project Seahorse, an initiative of WildlifeVOICE, is dedicated to getting the kids of Riviera Beach in the water. Kids who want to learn to swim are taught… those who can already swim are taught to snorkel …and those who are comfortable snorkeling discover scuba diving!